Do you want to reduce your weight? Do you think these breakfast smoothies will help you in losing weight? Yes, it is 100% true that drinking any of your favorite breakfast smoothies will definitely reduce your weight.
Here in this article, I will let you know about 10 breakfast smoothies that are considered to be best for losing weight. All of these smoothies are really good for your health.
1. Skinny Blackberry Banana Smoothie
This breakfast smoothie is best for both men and women who are in search of ways to get rid from their weight in less time period. This skinny blackberry banana smoothie is easy and simple to make in morning and it can help in burning your fats in little time.
This breakfast drink is loaded with healthy nutrients like fiber, vitamin A & C, carbohydrates, calcium, sodium, protein and iron.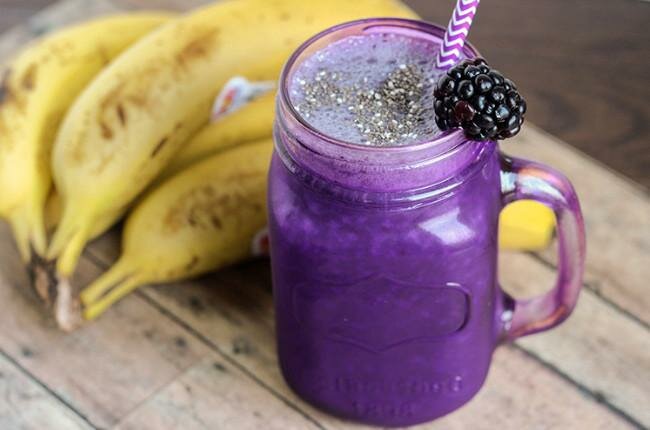 2. Good Morning Sunshine Smoothie
Those individuals who are tired of consuming same flavor of smoothies daily can get a lot of benefit from this smoothie. It is delicious in taste and helps in losing weight in less time period. This drink is loaded with many healthy nutrients like fiber, sodium, carbohydrates, protein, vitamin A & C, calcium and iron. It is low in saturated fats and cholesterol.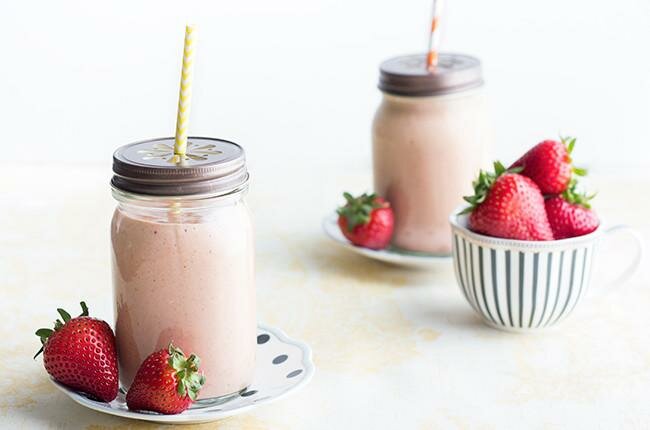 3. Strawberry Pomegranate Green Smoothie
Strawberry and pomegranate are both seasonal fruits and when season of these fruits is inn, then try to drink this smoothie daily in morning time. This is a two layered smoothie which is rich in antioxidants. The ingredients which are included in making this smoothie are spinach, strawberries, pomegranates and coconut water.
4. Green Drink
Green Drink Smoothie is a cool combination of fresh veggies and fruits which helps in boosting your body. For all those individuals who are worried of their excess weight, this smoothie is perfect for them to consume in morning time. This green drink is enriched with minerals and vitamins. So those who want to lose their weight must quickly sip a glass at morning.
5. Green Monster Smoothie
Green Monster Smoothie is another breakfast drink that helps individuals in losing their weight. This smoothie looks little scary but taste is quite delicious. This drink consists of ingredients like banana, spinach, cream, almond milk and chia seed. The nutrients included in this smoothie are sodium, fiber and protein.
6. Pomegranate Blueberry Powerhouse Smoothie
Make your Pomegranate Blueberry Powerhouse Smoothie with kale, blueberry, pomegranate and chia seeds and you will get a good texture of purple color. This juice has yummiest taste of pomegranate and berries and it will be a chilling soothing at morning time.
Those individuals who want to lose their weight must drink it regularly at breakfast. This will help in burning fats quickly and individuals will see difference within one month. The nutrients which are added in this drink are carbohydrates, protein, sodium, fiber, calcium, Vitamin A & C and iron.
7. Banana, Blueberry and Green Tea Smoothie
It is another healthy and full of nutrients breakfast smoothie that assists in losing your overall body weight. Individuals can intake this drink in morning time and you will feel a difference in less time. Green tea is one of the best drink for losing extra weight as it contains antioxidant properties. This drink is simple to make plus it has yummiest taste ever.
8. Fat-Burning Cran-Peach Smoothie
Fat-Burning Cran-Peach Smoothie is another weight-losing drink as it helps in removing extra fat cells and body fluids by breaking fat cells which assists in eliminating fats from your body. The drink consists of cucumber, peaches, Greek yogurt and cranberry juice. The healthy nutrients included in this smoothie are sodium, protein, fiber and carbohydrates.
9. Metabolism Smoothie
Drinking this smoothie in breakfast will boost your metabolism as well as suppress appetite. It is a simple and easy to make healthy drink as it contains strawberries, almonds, Greek yogurt, broccoli, garbanzo beans, flax meal and green tea (iced). Its healthy nutrients are sodium, potassium, dietary fiber, protein, vitamin A & C, iron and calcium.
10. PB&J Protein Smoothie
Last but not the least weight lose smoothie, which is not only good in taste but also brings a change in your life by reducing your body weight.
This smoothie is packed with healthy nutrients like sodium, protein, and fiber. PB&J Protein Smoothie is made with almond milk, peanut butter and strawberry, which is less than 250-300 calories.
These 10 breakfast smoothies are much effective in losing extra pounds. All of these smoothies are made with healthy ingredients and you can quickly prepare them at home.